Advisory Board
Our Advisory Board consists of nonprofit and community leaders with over 50 years of experience in nonprofit management, development, trends, branding, organizational structure, planning, and fundraising. Combined, our Advisory Board has raised nearly 100 million dollars in capital campaigns, major gifts, annual giving plans, and events. In these 50 plus years, they've found the methods and practices that work and the ones that don't.
The Advisory Board meets twice a year to identify trends and challenges that nonprofits face. This experience, expertise, and knowledge is shared with our clients to help them grow and succeed so they can achieve their missions of helping others and giving back to our communities.
---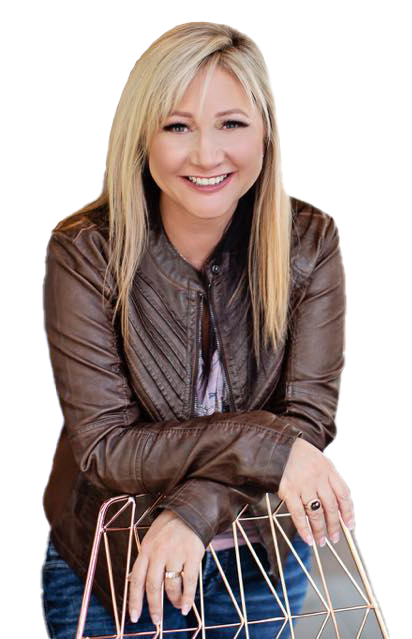 Monique Rice
Effective Web Solutions, Executive VP
Advisory Guide
Pronouns: she/her/hers
I began my marketing career as a marketing director, handling over $2 million a year in advertising expenditures for 10 locations. In total, I have over 27 years of experience in both buying and selling traditional and digital advertising, after obtaining my Bachelors of Science Marketing Degree at Chemeketa Community College.
I have helped hundreds of businesses over the years to hone in their marketing, reduce and refine their advertising expenditures to truly fit their business, goals and best return on their investment. I have helped many non profit businesses develop eye catching, donation generating websites, achieve $10k /monthly Google grants, and managing their google adword campaigns. I really enjoy speaking at many international internet marketing conferences each year as well as run local Google sponsered workshops to help businesses learn about the ins and outs of getting business from the internet. Helping businesses narrate a very confusing and difficult terrain like internet marketing has been extremely rewarding. There is a lot of misinformation out there.
For fun, I enjoy playing and visiting with my 7 (soon to be 8) grandchildren and adorable goldendoodle, Daisy, who thinks my sole purpose in life is to pet her. I also enjoy canning, and seeing all of the pretty jars with their labels in my pantry perfectly lined up….that is until my twin girls decide to go "grocery shopping" in my pantry.
Fun Fact:
I am a mother of fraternal twin girls, who are now adults. One blonde hair blue eyed, and one brown hair brown eyed. Probably my single best accomplishment was surviving the teenage years and we all still love each other, lol.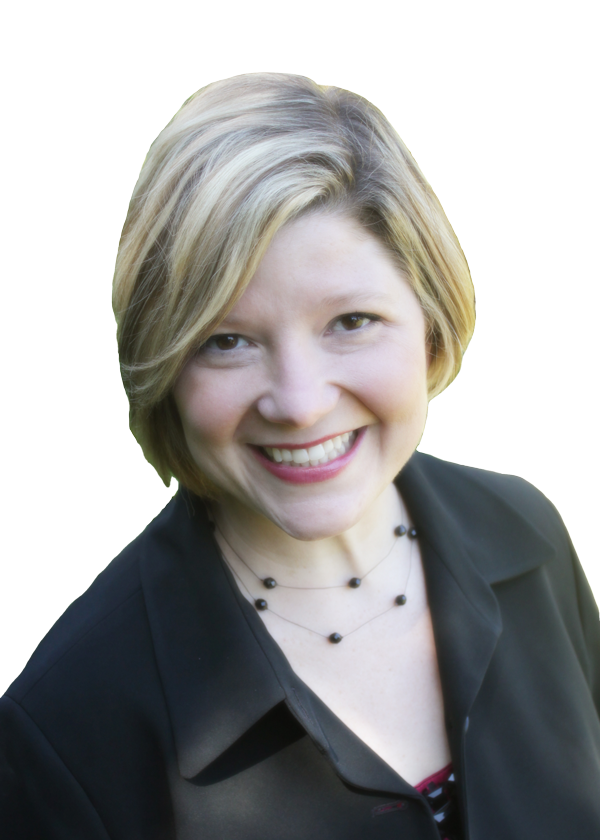 Courtney Givens
Simple Pleasures Events, Owner
Advisory Guide
Pronouns: she/her/hers
A born multi-tasker and task master, Courtney skillfully manages all of our projects and creative talent, which she dutifully tracks in her colorful notebooks with a complex color coded system only she and her French Bulldog, Cooper, can decipher.
A typical day for Courtney includes coffee with her cream, checking in with project managers, writing up an agreement for a new client, and reeling in a few new ones. When she's not chasing down details or making a new list, Courtney is chasing her Mini Bull Terrier Lucy around the yard (you would think the Prozac would slow her down – Lucy, not Courtney!) Courtney loves road trips, playing with her food, high maintenance pets, vintage martini shakers, and she thinks the smell of smoked meat is sexy.
Over the past 20 years, Courtney has become a trusted asset to corporate and nonprofit clients alike. Clients like the Mt. Hood Community College Foundation, NW Battle Buddies, Rose Villa Senior Living and countless others, all of whom seem to appreciate her unique, entrepreneurial point of view. And her chocolate martinis.
Fun Fact:
I grew up in Ridgefield (oh, the Mighty Spudder!) and married my next door neighbor! I have been fortunate enough to travel to every continental US State + Hawaii as well as abroad – the UK being one of my favorite places!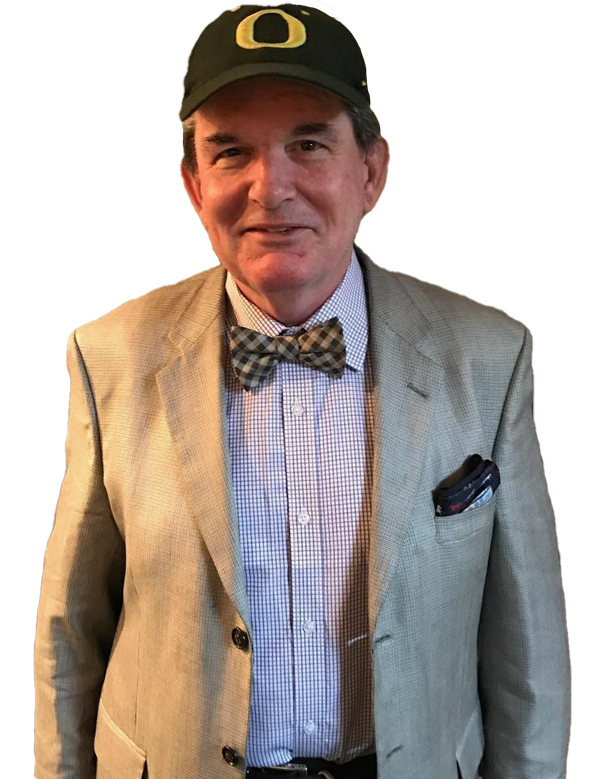 Greg Flakus
GF Strategies, Owner
Advisory Guide
Pronouns: he/him/his
Greg is a longtime community volunteer. Starting with work on the local effort to pass a bond measure for a new main library where he raised campaign funds and was part of the campaign team. He led the successful 4.2 million dollar capital campaign for a new Clark County Food Bank warehouse. He went on to lead a capital campaign that allowed FISH of Vancouver to purchase their own building. He continues to serve on two boards where he serves on the development committees for the Police Activities League and Cascadia Technical Academy.
Fun Fact:
I started my career in sportscasting and for one season was able to call college basketball games with hall of fame legend Lenny Wilkens.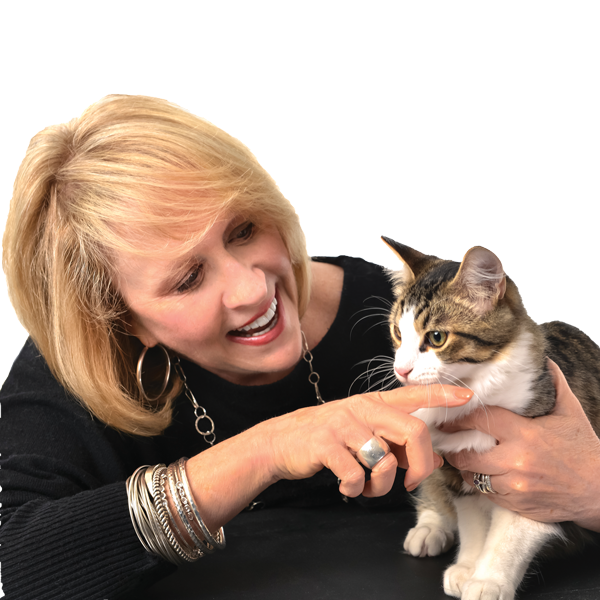 Stacey A. Graham
Corporate & Marketing Strategist; Nonprofit Executive; Fundraiser; Community Leader
Advisory Guide
Pronouns: she/her/hers
Stacey Graham is the chief strategist for What's Next? Strategies, currently working with the American Osteopathic Association on their five-year strategic plan and United Way of Jackson County developing brand and fundraising strategies around the recent and devastating wildfires.
Graham then served as President of the Humane Society for Southwest Washington (HSSW) for nearly eight years, retiring in October 2020. She joined the HSSW team charged with creating a sustainable and effective business model; raising the level of awareness and visibility of the Humane Society in the local community and animal welfare industry; and dramatically increasing the save rate of the animals in care. She accomplished all three goals. The organization is financially stable, HSSW and its ReTails Thrift Store have been named best nonprofit for the past two years, and three years, respectively. The save rate for animals increased dramatically – for dogs to 96.7% and for cats to 92%. And the average length of stay for dogs is now 10 days and cats 15 days. Graham also established and helped to build a planned giving program which today has more than $34 million in signed pledges. She successfully led a $6 million capital campaign that exceeded it goals by 100%. And Graham worked closely with the local legislative delegation to change Washington state law so that humane societies could provide veterinary services to the animals of low-income people, who have limited access to care. The bill was signed into law in 2019. Graham's community service includes serving four years on the Stayton City Council as Council President, and on the boards of the Clark County YWCA, Nonprofit Network of Southwest Washington, Metropolitan Family Service, Northwest Pilot Project, Portland Radio Project and H-RoC, and on the Empower Women+ Girls Steering Committee. She has been a board member of The Historic Trust for 12 years and served as chair for three years. She also serves on the board of the Lighthouse Foundation which raises funding and supports financial and education efforts for low-income individuals and families.
Fun Fact:
I keep meeting famous people. As a partner in an ad agency, I "met" Paul Newman over the phone while we were shooting a commercial for Diet Coke. And, I hung up on him. One night at a restaurant, I struck up a conversation with Bob Hope. I met Dolly Parton at a retreat in Nashville and Muhammad Ali in Chicago.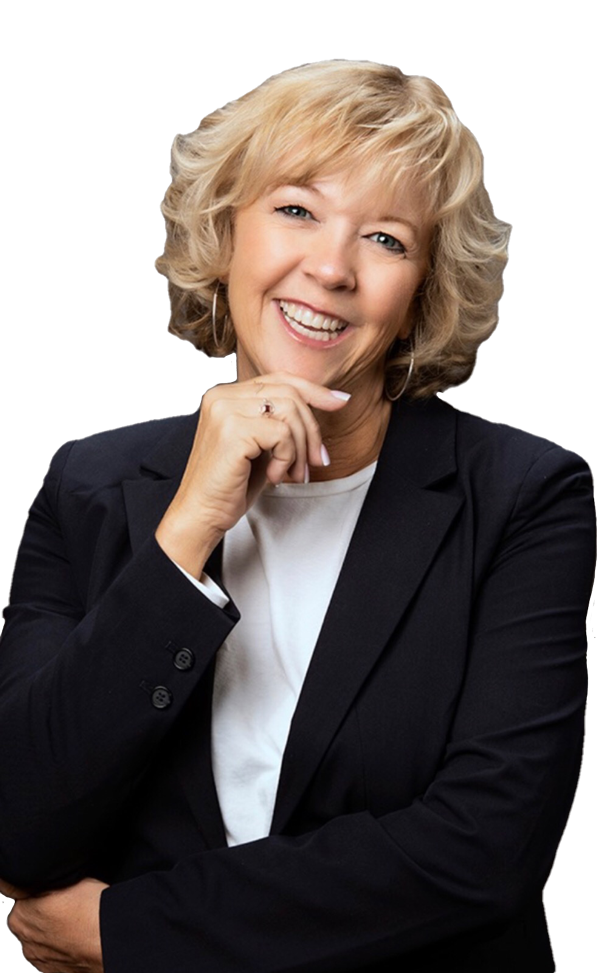 Linda Reid
Relationship Banking Officer for Heritage Bank
Advisory Guide
Pronouns: she/her/hers
Linda Reid, Relationship Banking Officer in Vancouver, Washington, is responsible for client relationship management and retention and is dedicated to creating new ways to enhance those relationships. Linda specializes in Nonprofit Clients but also has a strong background in Commercial Business Relationships. She is responsible for developing new business relationships and formalizing a strong network of referral sources while sharing the Heritage Bank story in her community. Linda strives to deliver the highest level of customer service and always puts client's needs first.
Linda has 40+ years in banking, including 20 years of experience in commercial real estate. Her expertise resides in Nonprofit and small business banking. She is actively involved in her local community, serving as a board member with Vancouver's Downtown Association; the Clark County Mural Society; The Nonprofit Network of SW Washington, Ducks Unlimited, The Magenta Theater, and Washington State University Business MAP Growth Program. She is also an active committee member for the Parks Foundation of Clark County, Leadership Clark County, City of Vancouver Culture, Arts and Heritage Commission and the City of Vancouver Lodging Tax Committee.
Fun Fact:
Born and raised here the NW, I love to be outside no matter what time of year, walking, hiking, biking, skiing but when I am inside I love to craft and quilt. I learned how to sew in my teens and still love creating. I do a lot of projects as a joint effort with my mom.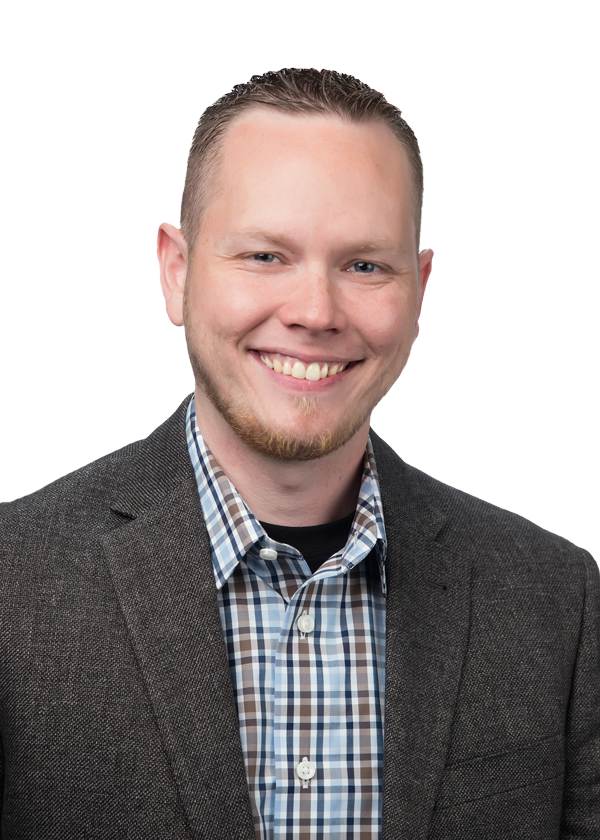 Brad Wager
Versa Events
Advisory Guide
Pronouns: he/him/his
Brad Wager is an entrepreneur and event technology professional who works with organizations throughout our community to spread their message and maximize their impact through seamless, beautiful, and effective events. Brad has deep roots in his hometown of Vancouver, WA, and believes a cultural and performing arts are key to a vibrant place to live, work, and play. His vision of community means folks coming together in celebration, collaboration, and actively supporting the small business and artisan economy that keep our dollars local.
Brad founded his audio visual company, Wager Audio, Inc. in 2011 after nearly a decade as a solo A/V professional. He is a graduate of Leadership Clark County in 2018. Additionally, he has served as an instructor of Audio Recording in Clackamas Community College's Music Technology certificate program, guest lecturer for the Careers in Music course and Partners in Careers program, supervised audio internships, and informally mentored early-career audio engineers. Since 2014, he has volunteered to provide technical production for Hello Vancouver!, a hyper local, community-based talk show.
Brad is a double bassist with the group, River Twain. He enjoys pairing coffee and walks with his wife, two children, and canine sidekick throughout Clark County's beautiful parks and trails.
Fun Fact:
As an avid root beer aficionado, I have evaluated over 50 different root beers and sarsaparillas.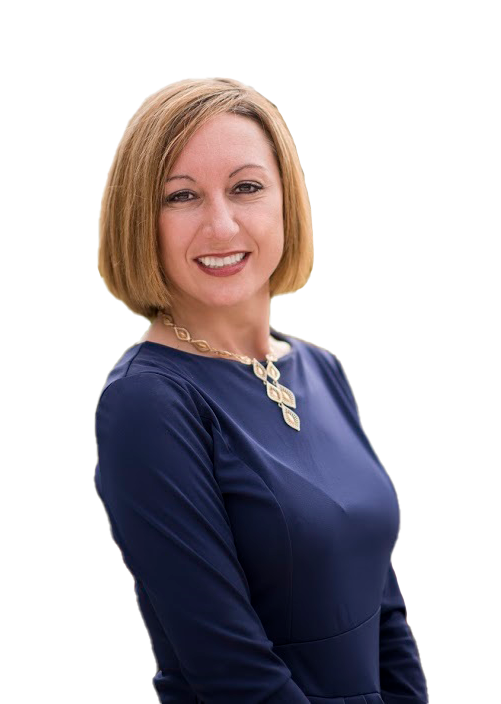 Tina Vlachos
American Family Insurance, Agency Owner
Advisory Guide
Pronouns: she/her/hers
Tina Vlachos is a native of the Vancouver area. She holds a double-degree from WSU-Pullman, where she studied Business Admin and Psychology.
She has 15 years' experience as an Insurance agent, and has been with American Family Insurance for eleven of those. Her business goal is to run an efficient, growing, and successful agency alongside her exceptional staff and satisfied clients. The agency specializes in Auto, Home, Renters, Life, and Commercial Insurance, with providing competitive rates. Also to note, the agency is licensed in WA, OR, ID, and AZ so we can service our clients throughout those operating states.
The greatest success stories come from her dedication to the community. She is involved in array of associations, networking, and charitable causes. To name a few, current and previous engagements include member of the Chamber of Commerce, Rotary Club of Three Creeks, NWABA Board Ambassador, 100 Women Who Care member, EPICC founder and past President, and former BNI member. Her greatest pleasures stem from more charitable causes such as non-profit volunteer work, attending dinner/breakfast fundraiser galas, or participating in non-profit golf tournaments. She helps lend a hand and opens her wallet for several non-profits such as PIC, Sharehouse, NWABA, Flashlove, Cascadia Tech Institute, A Caring Closet, and Clark County Foodbank, CDM Services, Hope International, Evergreen School District Foundation. She has served the roll as past Service Project Committee chair for her Rotary Club and will be doing so again for 2021.
In her free time, she enjoys spending time with her toddler, Manoli. She enjoys family time, sports, wine, making home cooked meals, traveling, and truly loves her career each and every day, this many years later.
Fun Fact:
First-generation born in the states, (my family origins are from Greece). I have a double degree in Psychology and Business Admin from WSU Pullman. I'm a secret corn hole ninja.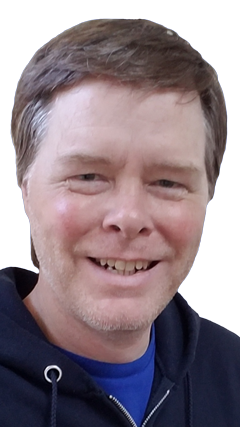 Tim Probst
Director of Workforce Development Initiatives at Washington State Employment Security Department
Advisory Guide
Pronouns: he/him/his
When Tim Probst was a college student, he had the opportunity to study abroad, which changed his life. A visit to the Auschwitz concentration camp showed him the brutality of government systems gone wrong, and the utter lack of poverty in modern-day Austria showed him that poverty can be eradicated if a nation simply chooses to do it. Since that turning point, Tim's professional life has been about building poverty reduction systems in America.
He studied government and economics at the University of Innsbruck and the University of Notre Dame and entered a fellowship in the Illinois Governor's office. Tim became the Governor's advisor for welfare reform and workforce development, then moved to Washington state to be the CEO of the state's workforce association. Tim ran for the legislature and became Vice-chair of Appropriations for Education, where he authored the Opportunity Scholarships Act. This is now the nation's largest public-private college scholarship for low and middle income families.
Tim is now the Grants Director for Washington's Employment Security Department, where he co-chairs Governor Jay Inslee's Poverty Reduction Work Group. Tim leads collaborative teams that are implementing a new poverty reduction system called Economic Security for All; a new youth pathway into apprenticeship called Career Connect Washington; several COVID-19 economic recovery grants; and the federal workforce development grants for the state
Fun Fact:
Tim enjoys hiking and skiing with his family, and he is the author of Joe Lake Journal: A Better America After the Corona Crisis.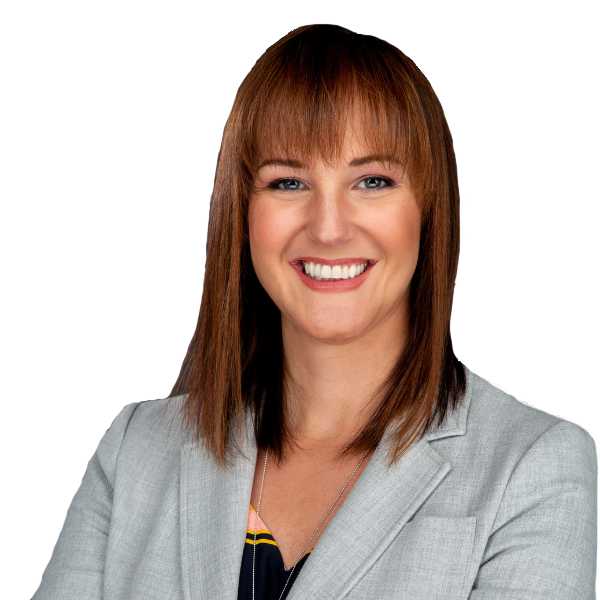 Ashley Micciche
Co-Owner, True North Retirement Advisors
Advisory Guide
Pronouns: she/her/hers
Ashley has been passionate about charitable work since childhood and started serving on non-profit boards at the age of 24, with the Sunshine Division. As a financial advisor specializing in working with business owners and high net worth families, Ashley helps her clients retire with financial security and see their most important goals come to life.
One of her greatest joys in working with clients is to help them give in meaningful and generous ways that are consistent with their closest held values.
Ashley married her high school sweetheart. She lives in Happy Valley, OR with her husband Troy, their three children, and one stubborn dachshund named Lucy.
Fun Fact:
Ashley loves to golf. In 2016 she broke the ladies course record at Persimmon CC with a 64!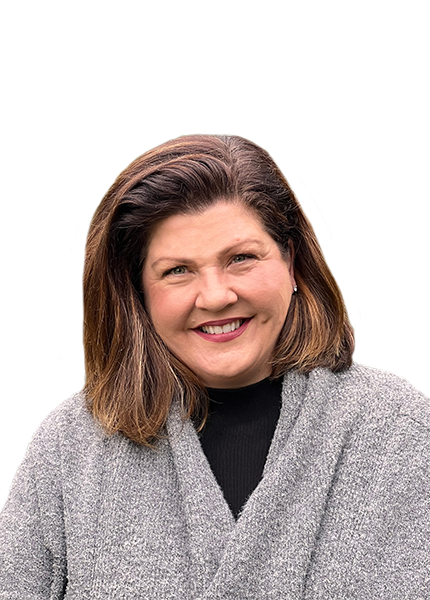 Brittany Gosselin
Advisory Guide
Pronouns: she/her/hers
Brittany Gosselin grew up in Ketchum, ID and earned her degree in public relations and political science from Gonzaga University (Go Zags!). It was during her time at GU that she found her love of service.
Soon after college she moved to Vancouver to take her first fundraising position at the Humane Society for Southwest Washington fell in love and never looked back!
Brittany says that fundraising is a natural fit for her. As the youngest child in a family with four kids, she learned early and often how to advocate for what she needed! She spent the first 20 years of her professional life in the development offices of local nonprofit organizations advocating for kids, animals and families. Today, she is a consultant helping nonprofits strengthen their planned giving programs. She loves helping passionate donors draft a legacy gift that empowers the organization to keep the mission moving forward in their honor.
Outside of work Brittany loves skiing, biking, a good Sunday afternoon nap, and of course relaxing with her family and friends-especially in Idaho!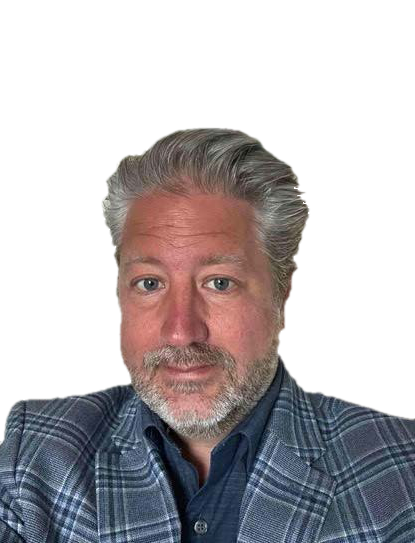 Kevin Hiebert
Principal, Resonate Consulting
Advisory Guide
Pronouns: he/him/his
Kevin is passionate about collaboration, participatory leadership and seeing collective wisdom and action emerge. An experienced facilitator, trainer and business and strategy consultant, Kevin has the simple principle that guides his work of "Work Made Better". He consults with organizations, nonprofits and teams to develop high performing, nimble and responsive organizations.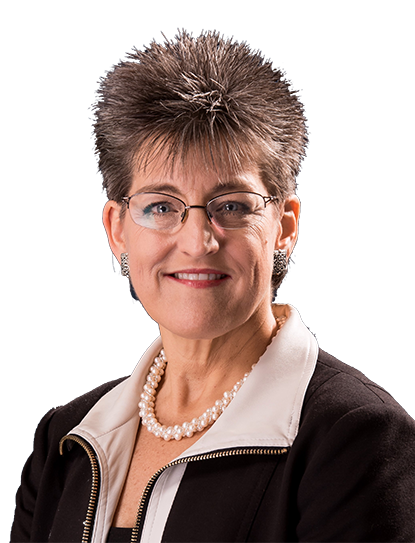 Lisa Gibert
Principal of eAdvancement Consulting
Advisory Guide
Pronouns: she/her/hers
Lisa is a seasoned professional with 24 years of executive experience in the role of Chief Financial Officer (8 years) and Chief Executive Officer (16 years) at Clark College Foundation in Vancouver, WA. She is excited to share her experience with the higher education and nonprofit community by joining eAdvancement in January 2023. Through her tenure, the Clark College Foundation amassed tremendous success and is recognized as one of the strongest community college foundations in the country. This success was made possible through philanthropic support and community partnerships.
Outside of her experience in nonprofit management and higher education fundraising, Lisa capitalizes on her previous work experience in auditing, commercial banking, and hospitality management. Through a holistic lens, Lisa can build unique community relationships that are beneficial and visionary. Lisa currently lends her skills through her ongoing association with CASE, Vancouver Rotary, Rotary International, and the Estate Planning Council of Southwest Washington.
Lisa prides herself in strategically positioning organizations like the foundation to capitalize on community support and creative partnerships. Her years of experience make her an outstanding executive in strategic positioning and foundation operations. She looks forward to sharing this experience with others to enhance communities to their potential.
Fun Fact:
In a prior life, Lisa and her horse, Silent Premonition, aka "Petey" were Paint/Pinto World Champions and one of the top 20 amateur competitors in the country in two separate years. Now retired from competition, Lisa remembers fondly the equestrian circuit and the amazing journey she and Petey experienced together. RIP Petey, you deserve the rest and open space to run in heaven.